Dear readers, I have been asked so many times what products, services and tools I use to make my blog and other websites I own better. So I decided to create this page where I'll list everything (tools, products, services etc.) I use and recommend. There are different categories, so feel free to skip to the ones you are interested in..
WEB DESIGN
Domain & Hosting

I've used different hosting providers over the years. Some of them are NetworkSolutions, Hostek, GoDaddy etc. and my favorite these days is GoDaddy. I do all my business with them since they are simple to use, prices are good and the tech support is excellent.
WordPress has always been my choice when deciding how to build a site/blog. I've used various themes but to date my favorite one has been Themeforest. Every theme there has an excellent support forum, tutorials and videos. They are very easy to install. This blog is also build using Themeforest theme.
PHOTO & VIDEO
Camera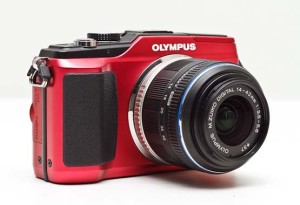 I take tons of pictures of kids, craft, art and just nature. I currently own this Olympus E-PL2 camera. I love it! it's a perfect size, not too small and not too big. It has a video recorder and an interchangeable lens. My other camera Nikon D40 was great but was lacking such things as video capability and was a bit bulky for me to carry around.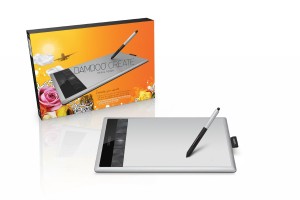 Bamboo Tablet by Wacom  is a great editing tool. It comes handy when you need to draw on the screen when filming videos or simply when retouching pictures and images. I mostly use it with Photoshop, but it also works with Corel and other programs, and it also comes with software in case you don't already have a compatible graphics program.
Editing Softwares
Adobe Photoshop  i own Adobe Photoshop CS6 it's by far my most favorite tool. I can't tell you how much time i spend using this amazing product. I use it to create graphics, edit pictures, headings, ect. You can install tons of plugins, actions, brushes and shapes  which will make your graphics more appealing.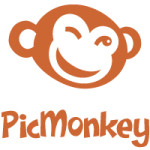 PicMonkey is a web based app you can use for FREE, to edit photos, create collages and other designs. There's a pro version but the free one offers majority of features.
GIF Generator if you ever need to create a cool animated file or ever wondered how those are created, check out this tool.
Jing – free and simple way to start sharing images and short videos of your computer screen. It's available for Mac and Windows. If you every need a tutorial which requires recording of you computer screen, this is the software to use.
BLOG PROMOTION

HootSuite is a social media management platform. It improves productivity and saves you tons of time. You can manage all of your social media profiles right from HootSuite. It offer FREE and paid plans for you to choose from. I'm currently enrolled into free plan which seems to serve my needs.
HelloBar is a free optimization tool that allows you to show the right message at the top of your blog. It's a great web tool that can help you drive more traffic to certain posts and pages.
These are just some main tools that I use. There are, of course, so much more. If this article was in any way helpful, please, follow me for more tools, tips and secrets on how to make your blog a better place!