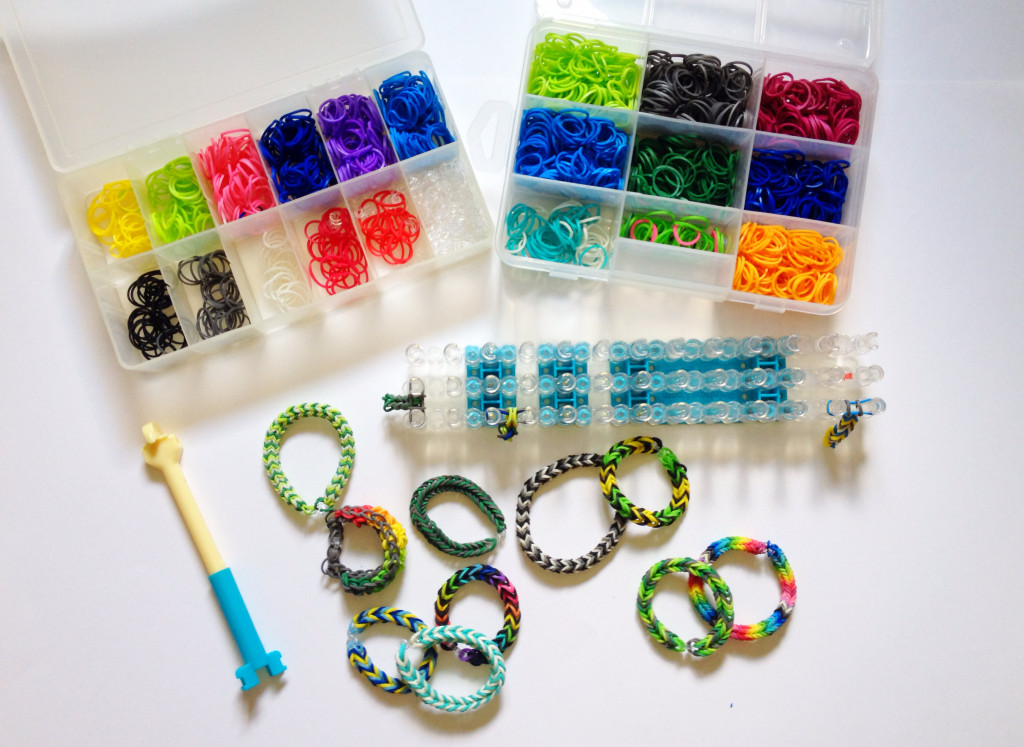 We've been obsessed with Rainbow Loom bracelets every since they came out. We purchased the original set and then tons of extra different color rubber bands. We also purchased a few rainbow loom organizers since there were way too many rubber band all over the house.
These organizers are really cool, since you get to decorate and make it really personal for each child. We haven't really decorated ours, I'm guessing this part is really very girly for my boys 🙂 But I might surprise them and do some 'manly' decor for them, while they are at school.
I was really surprised at first when my sons asked me to get these because to me it seemed like a girls type of craft. But..little did I know.. In the park all of their friends (boys) where wearing them, exchanging and making some right there on the spot. We, of course, had to get on board and make few of our own creations.
When rainbow looms just came out, there weren't that many tutorials and DIYs so we had to improvise a lot. Right now if you google or search on youtube you can find tons of tutorials. There are even books on how to make awesome creations with rainbow loom. This 'The Loomatic's Interactive Guide to Rainbow Loom' is an e-book which is very comfy to take along when traveling and an absolute favorite of mine.
Here are some of the most popular Rainbow Loom bracelets and a few that we decided to attempt to make. Some of these tutorials are a bit complex for the little guys like my 5 year old son. My 8 year old had no problem following the instructions and creating these beautiful bracelets.
1. Fishtail Rainbow Loom bracelet
2. Three Pin Rainbow Loom Fishtail bracelet
3. Ladder Rainbow Loom bracelet
4. Zig Zag Rainbow Loom bracelet
5. Double X Rainbow Loom bracelet
6. Starburst Rainbow Loom bracelet
7. Rainbow Loom Splash bracelet