Do you remember your old childhood scratch art? Well, I do! So today I wanted to show my kids how to make it at home. So, what is scratch art? Scratch Art is a graphic technique. It is used to create drawings by scratching an upper layer (usually painted by black paint) to reveal a colorful layer underneath. Most common form of scratch art is black and white but since we are making one for kids, it will be colorful.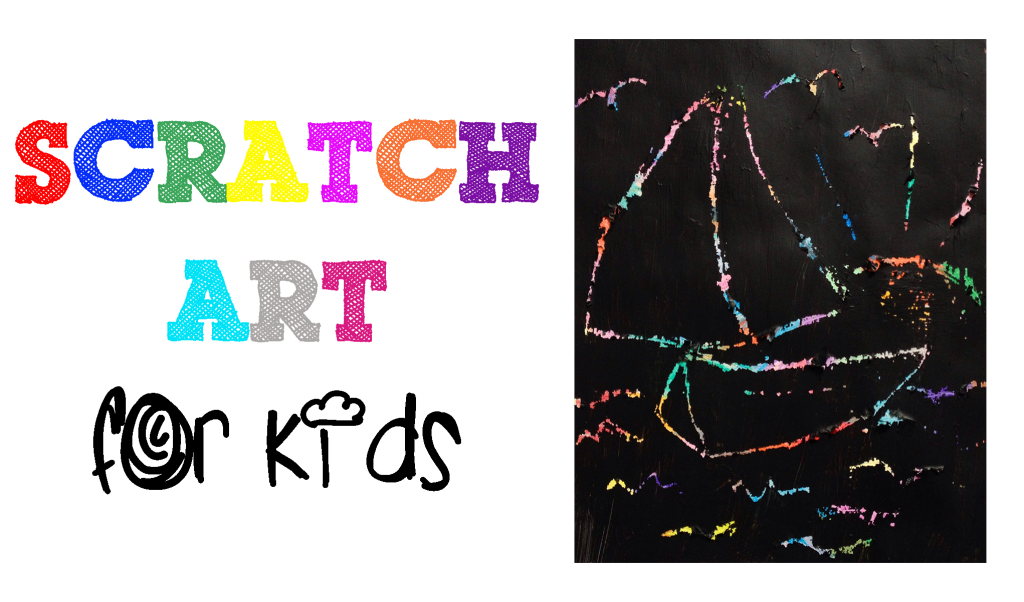 Materials:
Hard card stock
Crayons
Black paint
Wax (candle)
Scratch tool (anything sharp like a wooden skewer)
Instructions:
1. Fill out the entire sheet of paper with different colors of crayons using any pattern (or the lack thereof 🙂 ) Press harder when coloring and make sure there's no white spots left. The only crayon you can't use is black (you will see why later). This was a very fun part for my 5 year old.
2. Rub the whole picture with a candle (or a piece of wax) to make it shine.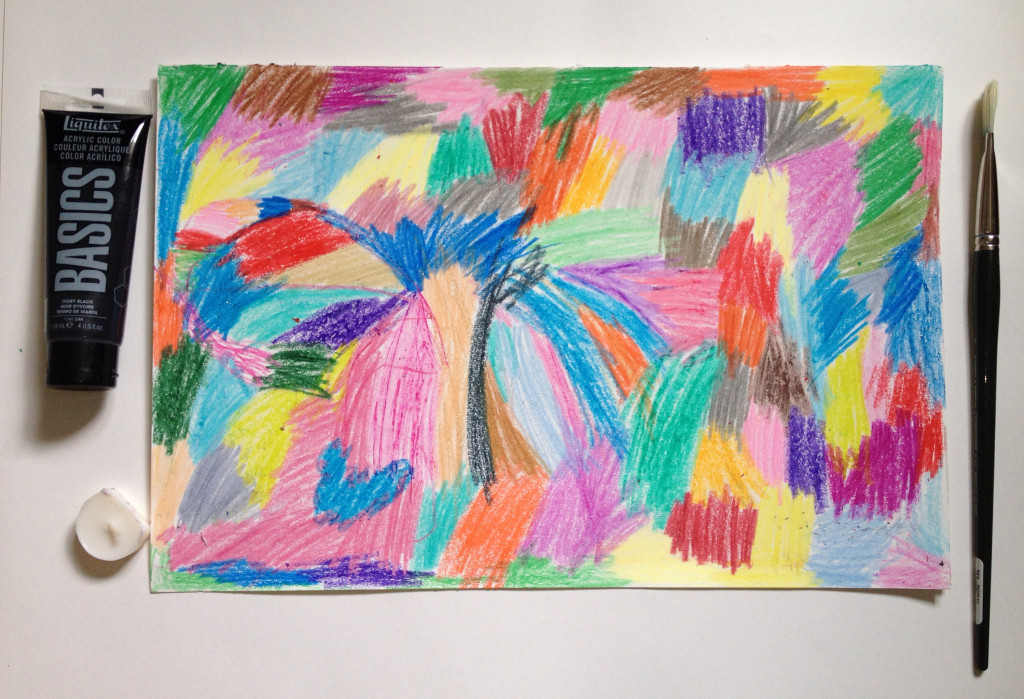 3. After the whole sheet of paper have been filled with crayons, color heavily over the whole paper using black paint. Yes! My kids were a bit shocked but positively amused! Make sure to coat heavily and not leave blank spaces anywhere. We went over the paper twice.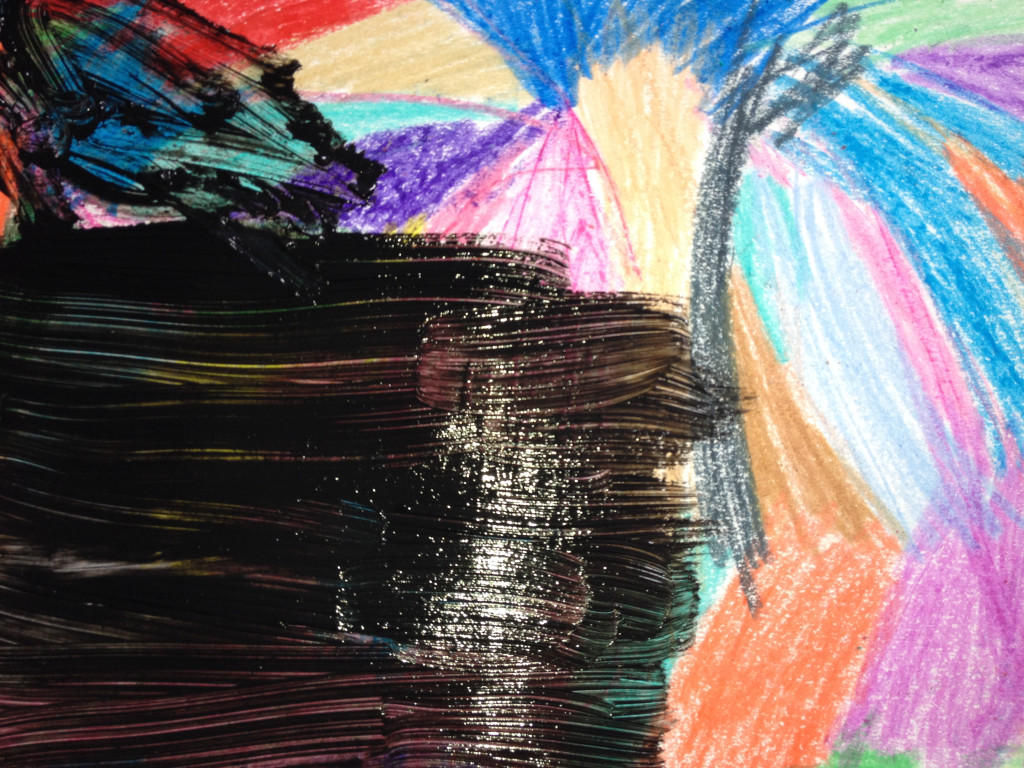 4. Let the black paint dry completely before moving on to the next step.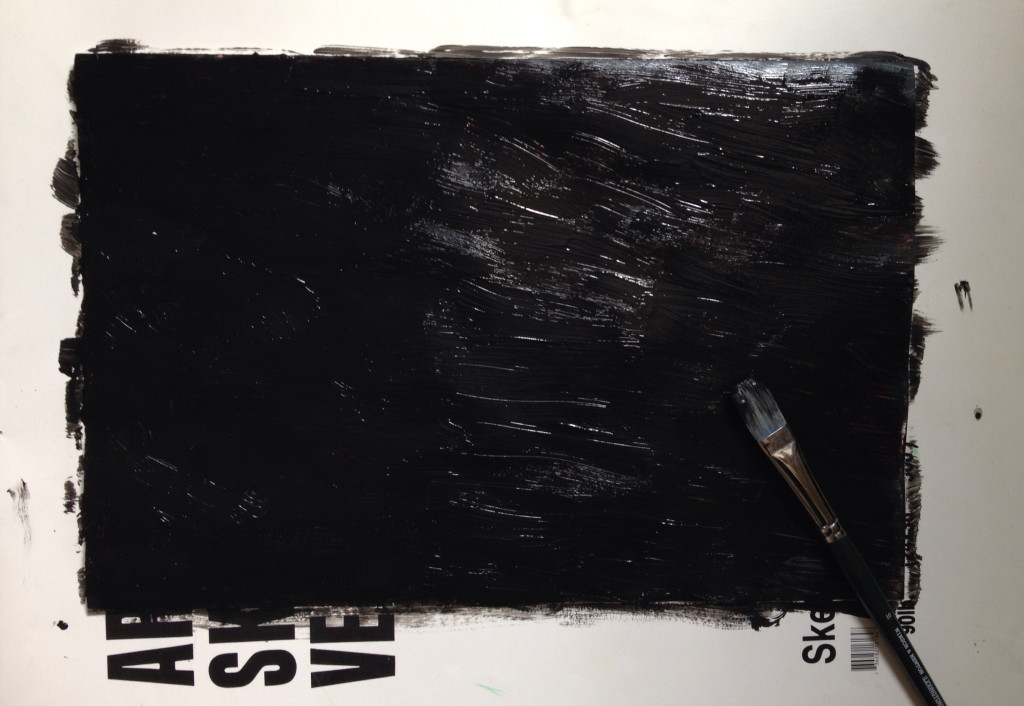 5. Now, the interesting part! When the picture is completely dry, plan out your final design. My kids chose nautical theme with a boat, sea, sun and birds. Begin scratching with a skewer (or any other sharp object) right on the black paint, as if you are drawing. You will see how your crayons slowly come out under the black paint. When you finished scratching, dust off the bits of black paint and your masterpiece is ready to be hanged!