In the world that we live today, where the technology is overpowering the nature, we need to remind ourselves that nature is an important aspect in our kids development. We need to find time and teach our kids about nature and it's benefits. We need to introduce our kids to the great outdoors even if you live in the city. Even if the woods is far from your reach, almost every city has parks and beaches and that's an easy way to let your kids meet the wild. Getting kids to love nature is good for them in more ways than one. Teach them the basics and see where their curiosity will take them.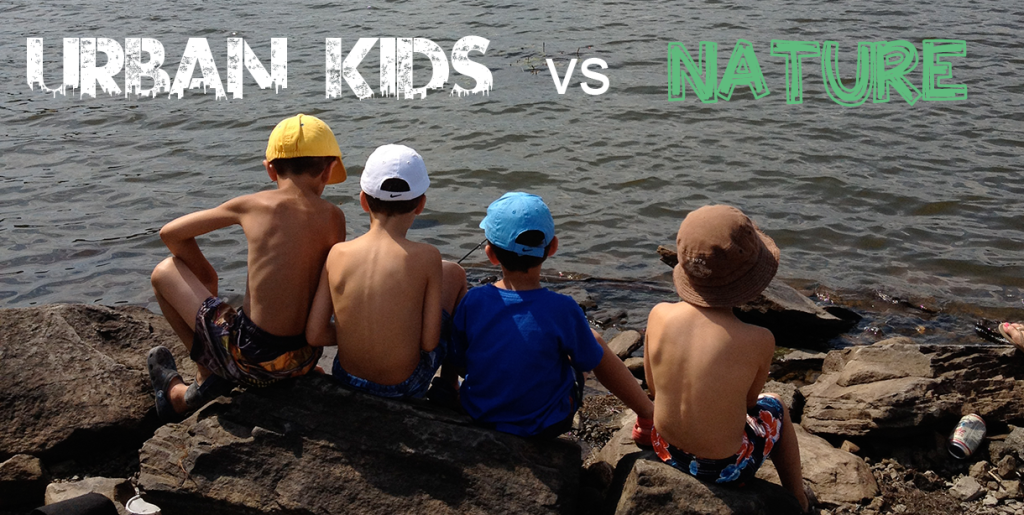 These are just some basics that I believe every kid should know:
1. Explain to children that it's important not to disrupt flowers, plants and grass. They are the part of the living things on Earth and need to be preserved.
2. Teach kids to respect the wildlife. Birds and squirrels are very often targets of people's abuse. Kids need to learn not to harm them, they need to realize that nature is their home and we are just visiting.
3. Talk to your kids about littering in the woods/beaches/parks. Trash can be very harmful for animals and birds living in the area. Kids needs to keep the nature trash free as if it was their own home.
4. Another very common thing kids like to do is capturing animals, birds and insects. They need to learn not to harm and capture the living creatures. Poor creatures suffer when captured and taken away from their home, they need to remain in the wild.
5. Learn to prepare for outdoors. When you leave the city with it's shadows and water fountains you are left one on one with the nature. You may be exposed to the sun for a long period of time so make sure to have sunscreen with you. Bug repellent is another great protection from the wild (insects and bugs) if you plan to stay in the woods or a park. Also, keep in mind to bring a water bottle with you, since outdoor play tend to leave kids dehydrated.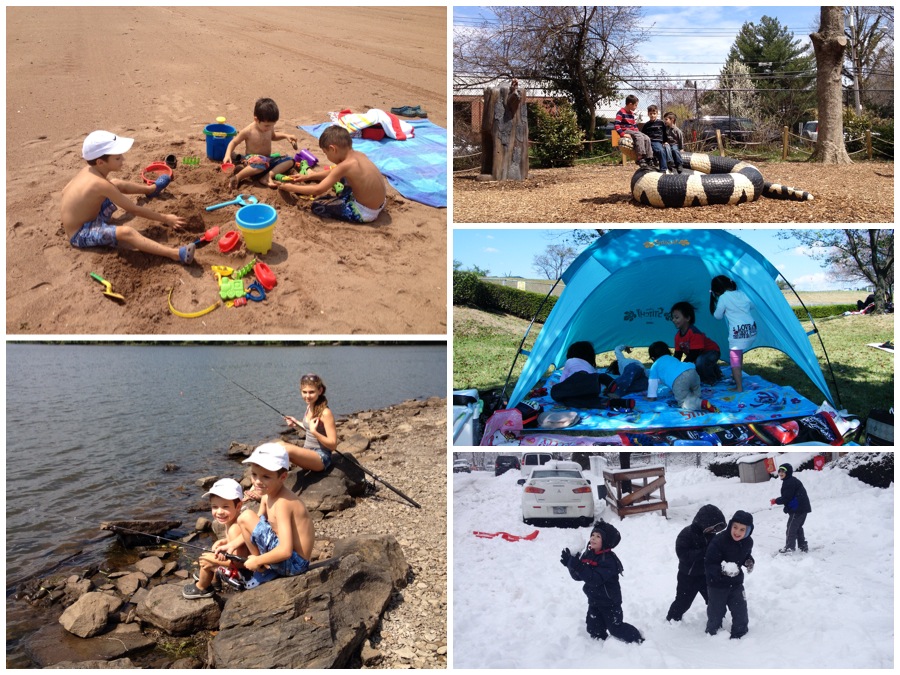 Now, that you know the basics, here's a list of things you can do with your urban kids on a play date with nature:
1. Have a picnic.
Pack a bag of food for you and your kids, blanket and toys and head to the park for a family picnic. It doesn't matter how old your children are, they will all enjoy the picnic. You can play board games, play ball or simply sit on a blanket and look around. A day in the park is a great way to introduce your kids to nature.
2. Go to the beach.
I don't know anybody who doesn't like to go to the beach. There's so much the kids can do. Swimming, building sand castles, collecting sea shells and rocks, playing ball or frisbee – these activities are loved by both kids and adults. This is a perfect way to connect with nature.
3. Walk in the park.
Any season is great for a walk in the park. Kids can learn about the type of trees and flowers that surround us. They can watch the birds and listen to their singing. They can learn about the animals that live in the park. They can breathe the air that is, oh, so different than the city air. Kids can play in the snow, build a snowman or play a snowball fight, if the weather permits.
4. Visit the Zoo.
If there's a Zoo in the proximity, take your kids for a fun day. They can meet the type of animals that are there at the moment. Sometimes they even let kids pet them and feed them. This is a sure way to introduce your kids to the wild.
5. Go fishing.
This could be a fun activity on summer day. Both boys and girl enjoy finishing trips. You can discuss the type of fish that live in the pond/river.
6. Go camping.
Camping with the family and friends is one of my favorite activities during summer. That is an excellent way to introduce your kids to the wild. There's so much you can learn about the woods and the creatures that live there. Camping really connects you with the mother nature.
Find the time and let your kids meet the nature. Let them grow up knowing about the great outdoors, respecting the wildlife and loving the Earth.