If you are like me, mom on-the-go, very often you are in the situation where you need to sit-and-wait either for your child to finish math lessons, karate or dance classes or wait for a performance to start on the concert in your kids' school. Don't you just hate that wasted in vain time? I know I do! I don't have that much of a free time, much like many moms out there, and if I find myself 'waiting' without my book reader or an iPod, I get really frustrated.
One day, I was sitting on a 2 hour hockey clinics waiting for my boys to finish, thinking on what productive thing I can do and an idea came to mind. Why not monetize my 'free' time? Why not make extra income while sitting and basically doing nothing? Needless to say, I came up with a list of 5 ways you can monetize your 'free' time. Here it is: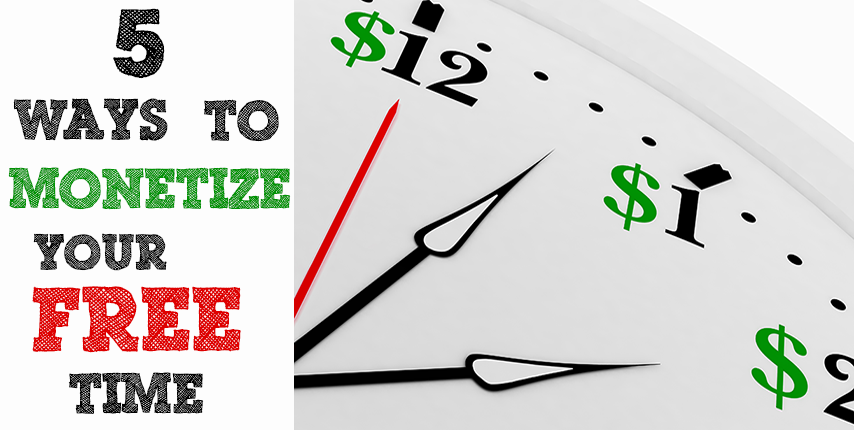 1. Create a Swagbucks account. Swagbucks is a FREE online rewards program which enables you to earn points for simple daily web activities. These activities are very very simple they include and not limited to answering daily polls, watching ads videos, playing online games and searching the web. When you collect enough points you can redeem them for gift cards from such retailers as Amazon, Paypal, Overstock etc. So now and then when I have such free time as described above, I open my Swagbucks app on my phone and do those simple web activities.
2. If you are a blogger like me, it is probably the best time to write up a post or ideas for the next post. WordPress app is available for both iPhone and Android. If this blog post happen to include some affiliate links, you may just earn yourself some cash while waiting.
3. Begin or continue writing an ebook. You can easily use your mobile phone or a tablet on the go. Even if you are not a blogger or don't have a website you can still be a great author. You might have an excellent area of expertise which you can write down into a helpful ebook. Ebook self publishing became very popular these days so you might never know if your book becomes a best seller.
4. Get paid for filling out online surveys. There are tons of website that offer compensations nowadays for simply sharing your opinion aka filling out surveys. You just need to be able to answer a few simple questions and fill in some details, and you're ready to earn a nice income from taking online surveys and helping companies with their market research. Find a suitable site for you and start earning extra bucks from your mobile device while waiting for your kids.
5. Sell something on Ebay. You know how we all have bunch of things that we re no longer need but still holding on to? Well, here's your chance to put that listing on while sitting and waiting around. Ebay app works great on the mobile device so next time you are heading out to your kids soccer practice or a dance rehearsal, snap a few photos of your old treasured unneeded things and sell them away on Ebay.
Here's my list of 5 ways to monetize your 'free' time, which I already started to utilize. If you have other ideas on how to monetize your 'free' time, please do share below in the comment area.