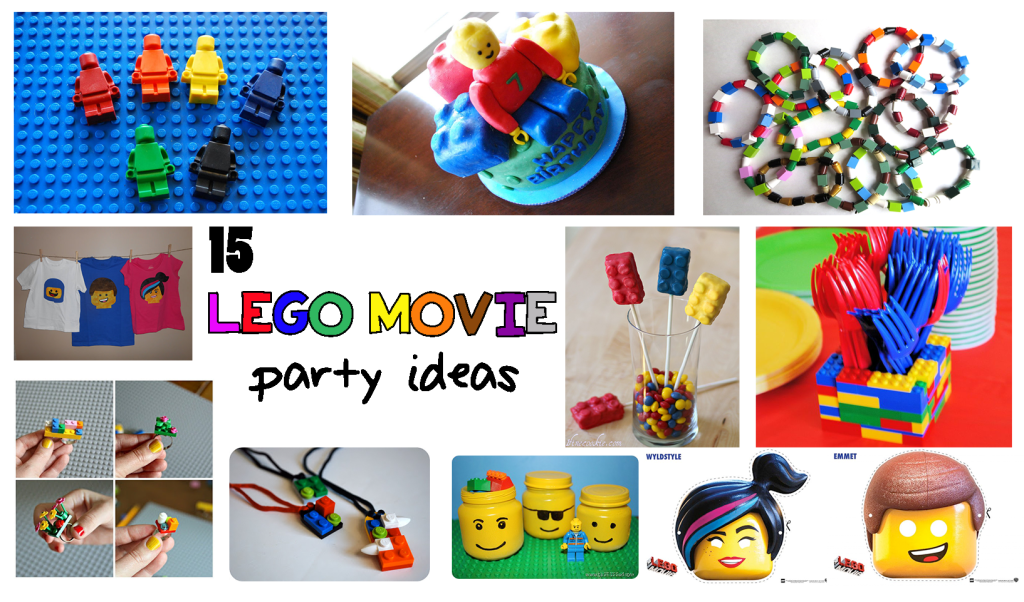 My kids (and I'm sure yours as well) have been obsessing about the Lego Movie that just came out. So I decided why not to make their birthday party this year Lego Movie themed. The party is still so many months away but I've gathered together some of the party ideas that can make this birthday memorable and fun. Many of the items on my list are tutorials on how to make these party ideas yourself. Feel free to look over the pictures and links.
1. Lego Movie Masks – Download this awesome lego movie masks for your kids to wear at the party (Credit: Kockamania)

2. Lego Movie Invite – You can totally make these invites yourself and give out to your kids friends to attend the party. All you need is a stash of Lego bricks, Lego board and a sharpie. You can assemble it in any way you like and write your invite on the bricks. (Credit: Catchmyparty)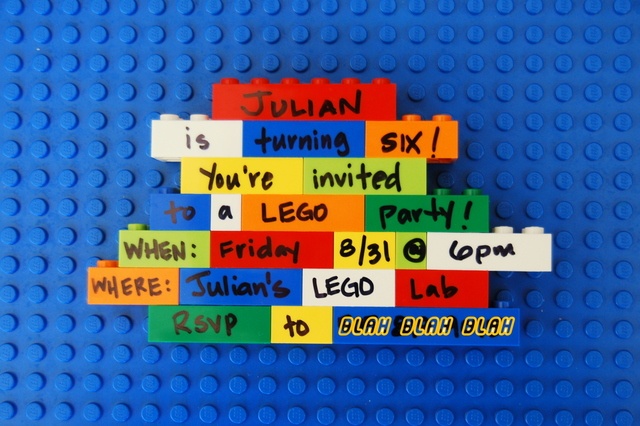 3. Lego Cake Pops – Make these lego cake pops ahead of time to serve at the party (Credit: 1finecookie)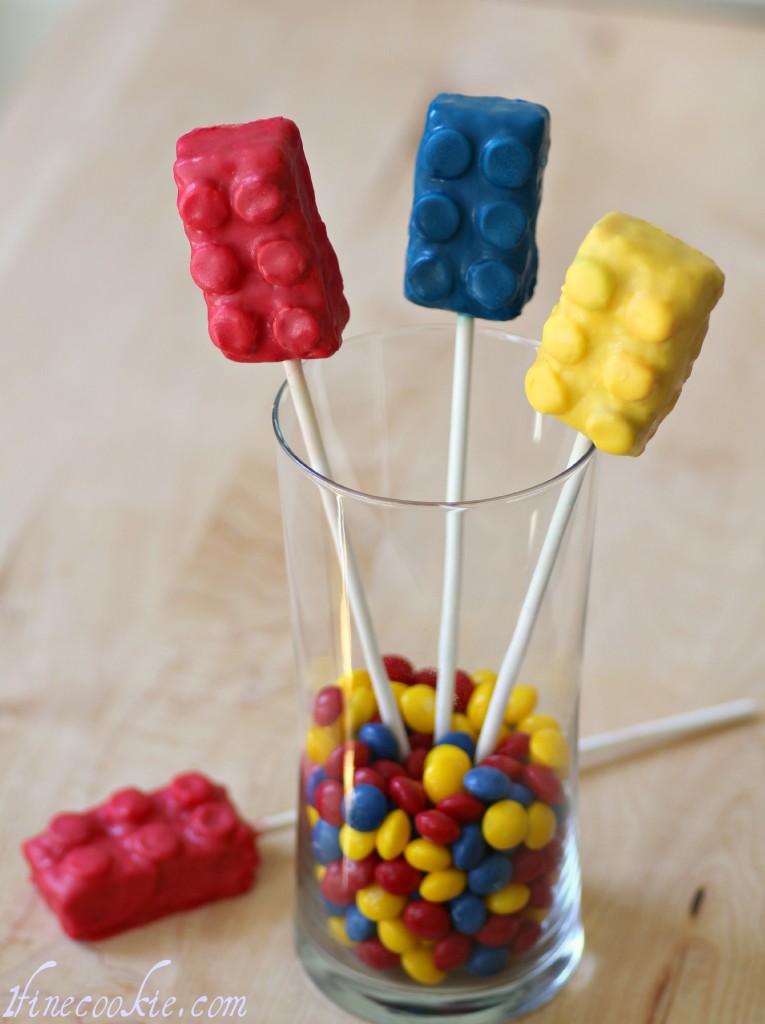 4. Lego Cake – An easy tutorial on how to make a lego cake if you don't feel like splurging on a professionally made cake. (Credit: Craftyc0rn3r)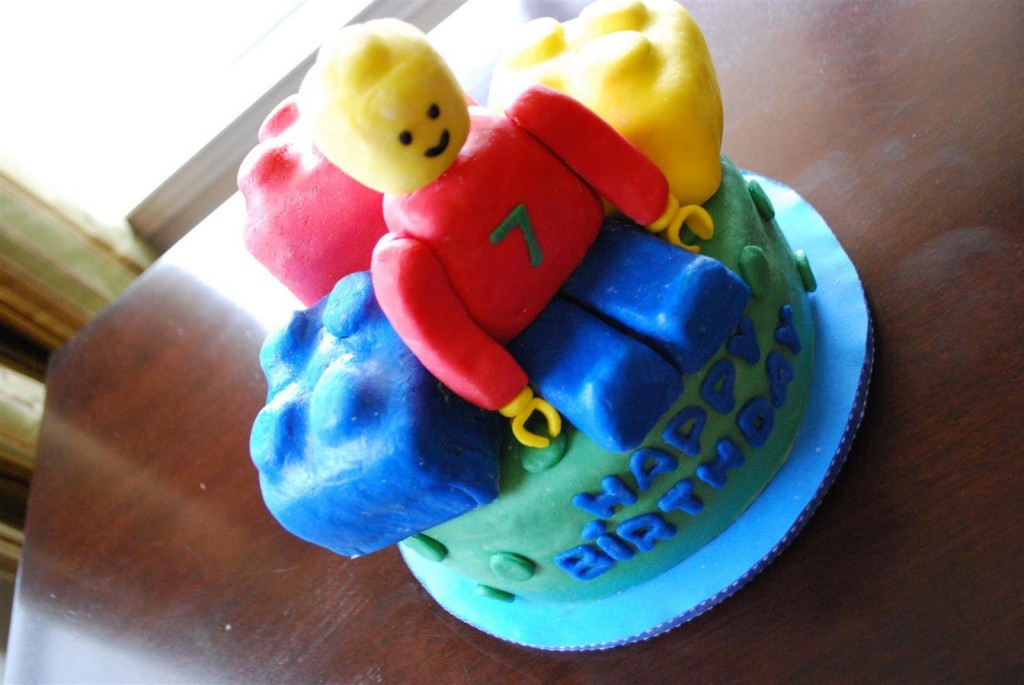 5. Pinata – This cool pinata will sure be a hit at the party. (Credit: Etsy)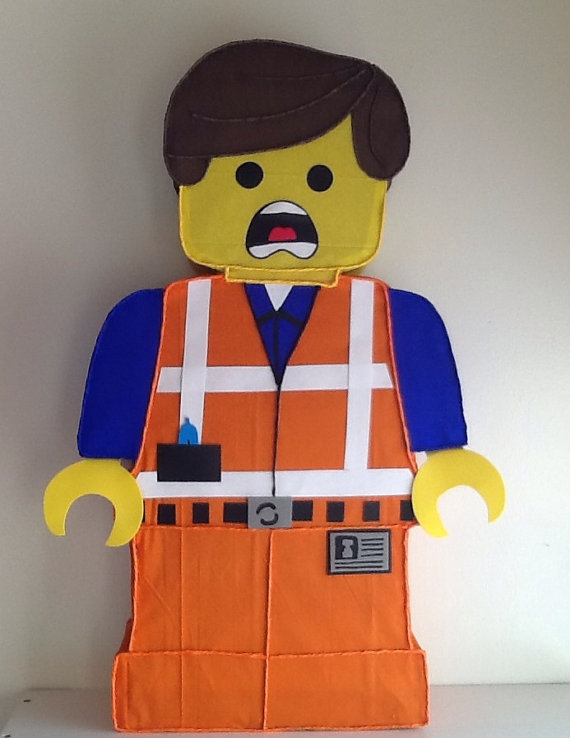 6. Lego Movie T Shirt – Another great item you can pick up on Etsy that will make your party stand out. (Credit: Etsy)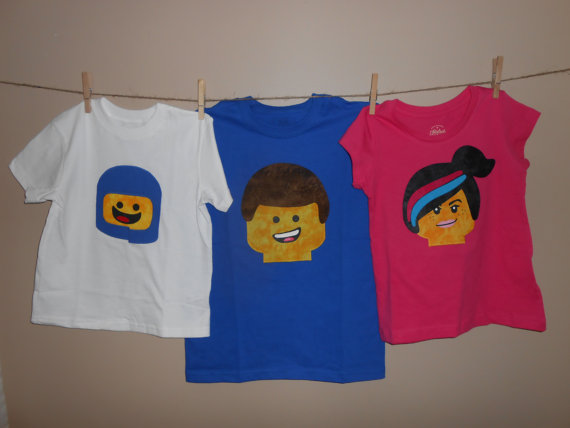 7. Bracelets – These bracelets is be a perfect party gift for your guest. Girls and boy will love these bracelets that they can keep wearing after the party is over. If you don't feel like buying these and really want to make them special than just make them! It will require 1×1 Lego bricks, an electric drill (to make holes in Legos with a help of an adult) and a string to put them together. (Credit: Etsy)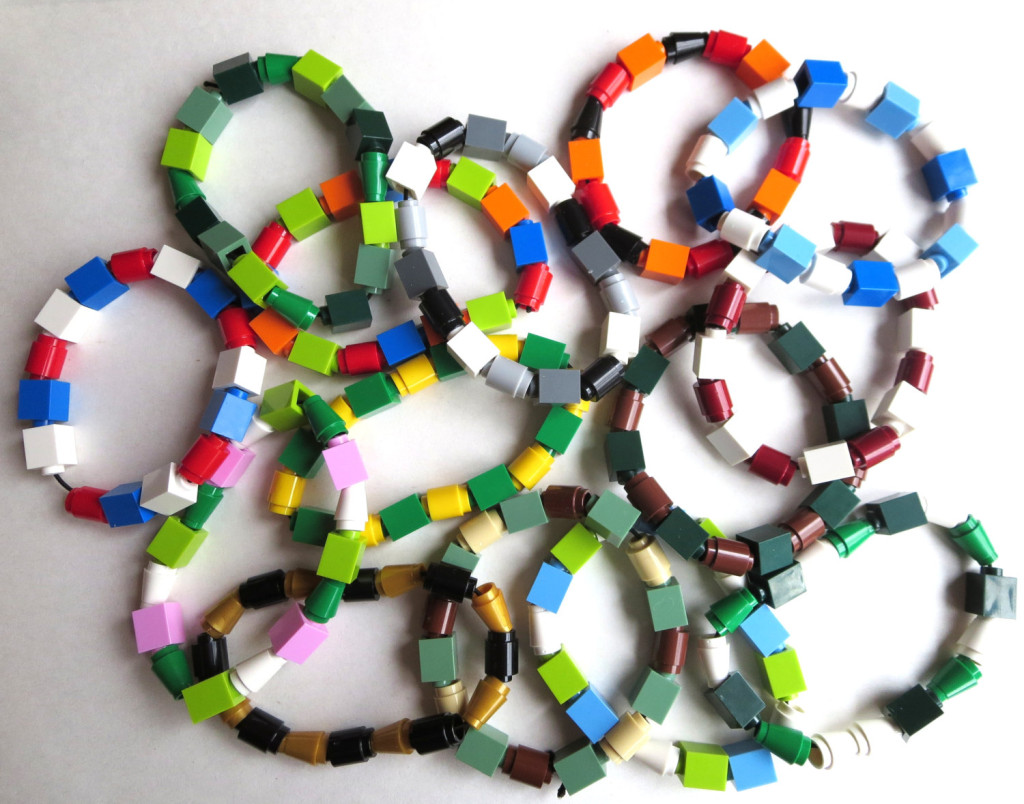 8. Rings – Make these adorable rings ahead for a perfect party gift. You will need a strong glue, loose Lego bricks and ring blanks. (Credit: Whimsy-love )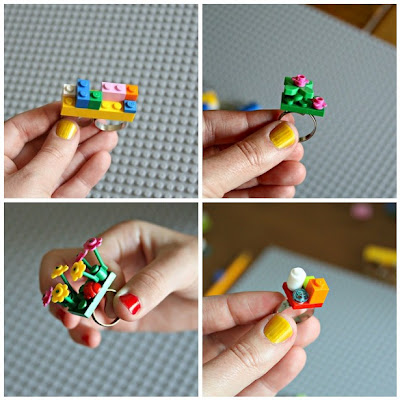 9. Necklaces – A great tutorial for these colorful necklaces. I definitely love these for a party gift for the guests. (Credit: Chezbeeperbebe)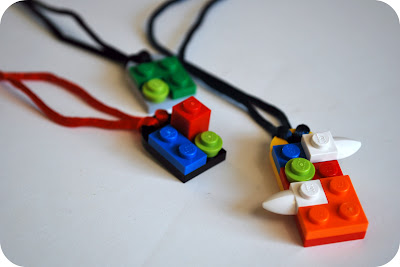 10. Lego Crayons – Another great idea for party gifts. They are very easy to make at home. All you need is bunch of crayons and a Lego mold. (Credit:  Craftyc0rn3r)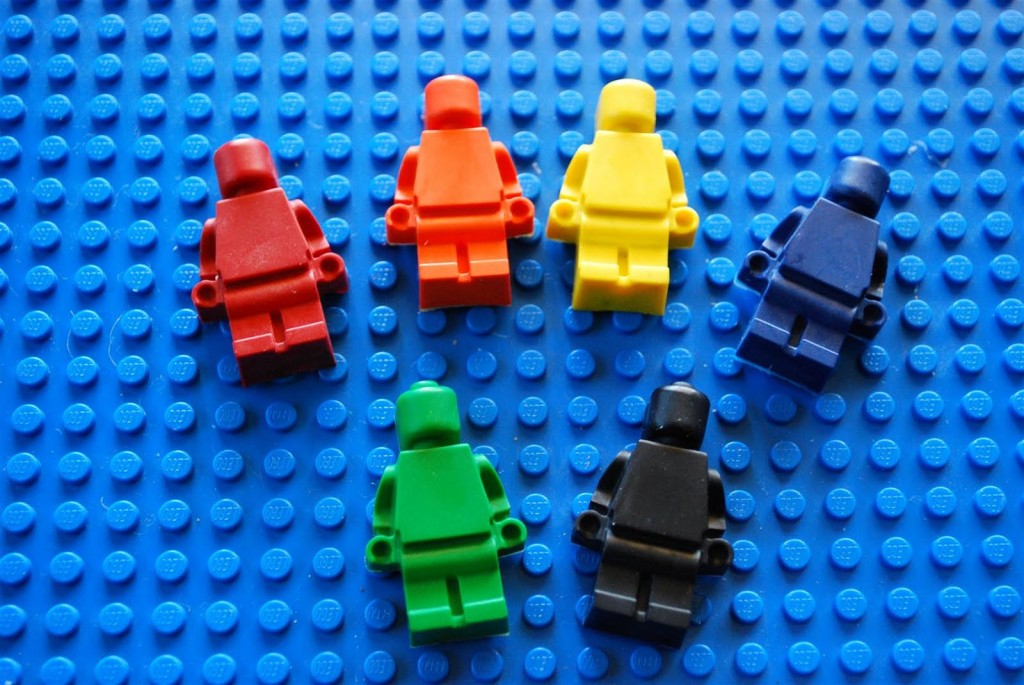 11. Lego Letters Decor – This can be a very nice touch to the party. A great party decoration idea. (Credit: Markkendall)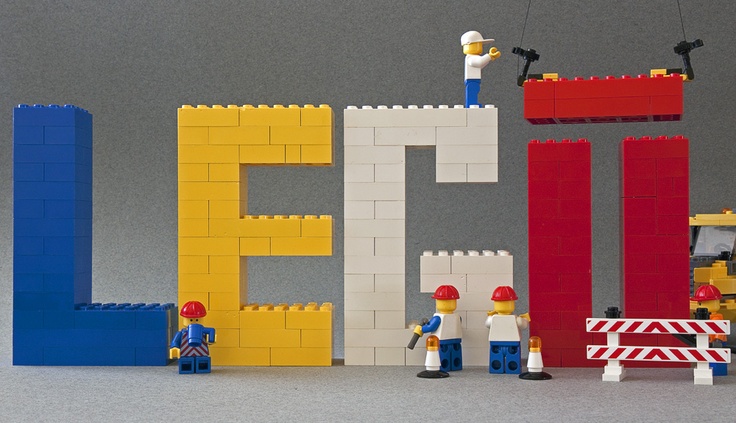 12. Lego Utensils Holders – The kids can help you make these simple and fun party decor utensils holders. (Credit: Catchmyparty)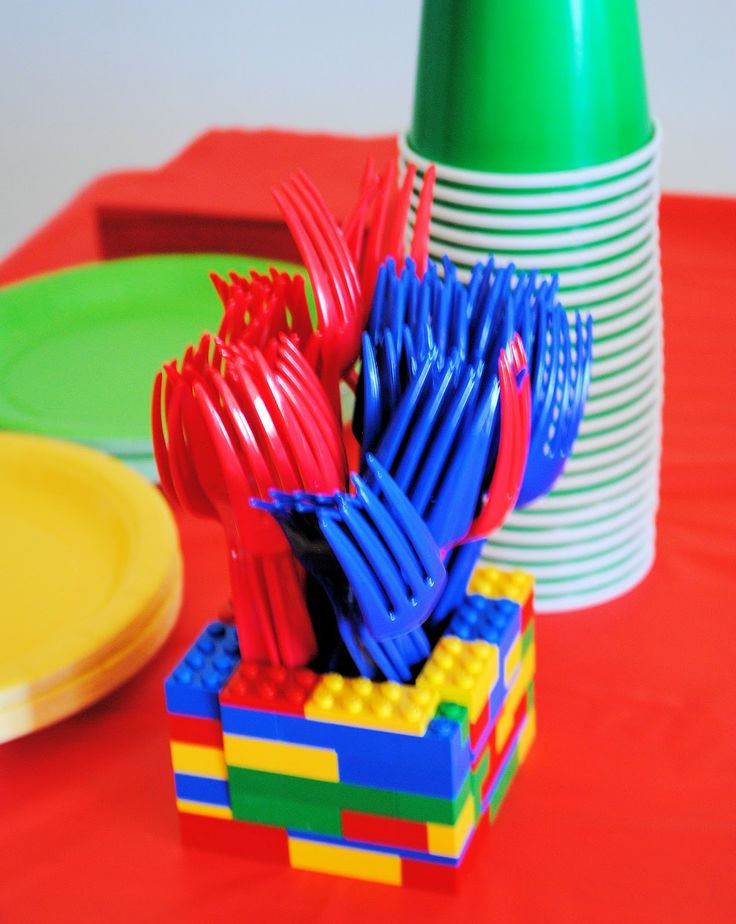 13. Lego Food Containers – A must DIY for any lego movie themed party. (Credit: Obseussed)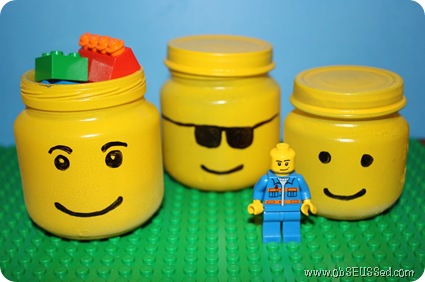 14. Lego Gift Boxes – These printable boxes will be a great party bag alternative. Kids will love it. (Credit: Linesacross)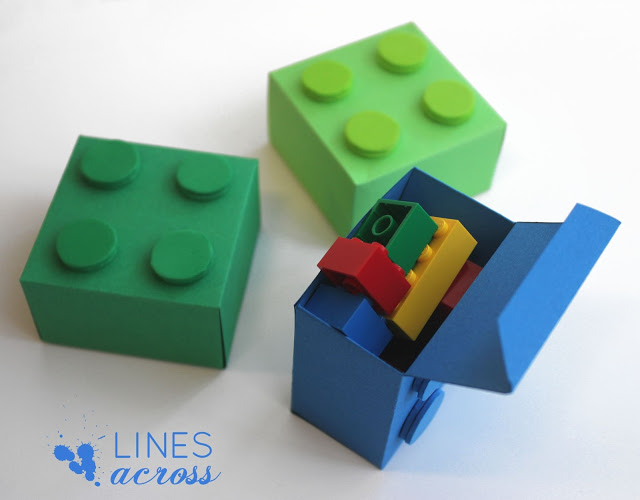 15. Party Banner and printables – there are tons of lego movie themed party banners and printables on the internet that can make your lego party even more fun. Simple themed party banners will set the right mood for your party and make it that much more memorable.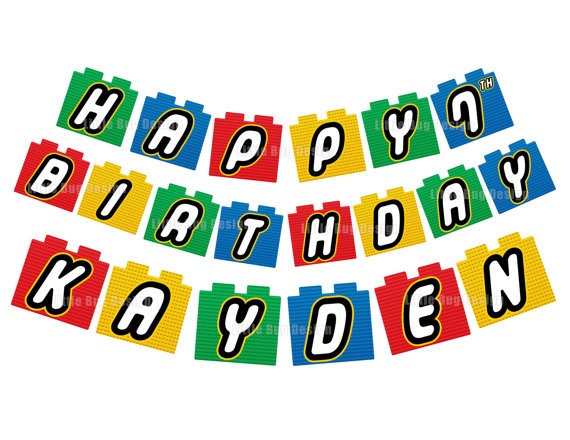 GIFT IDEAS
LEGO Movie Cloud Cuckoo Palace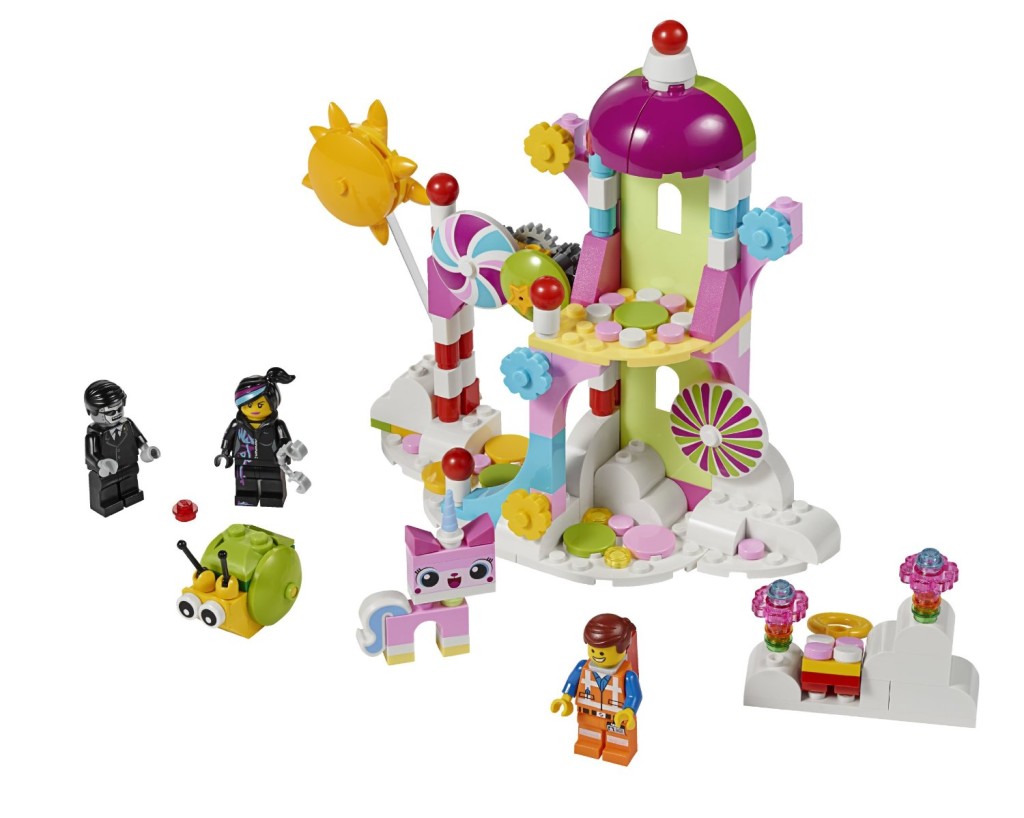 Ultimate Sticker Collection: The LEGO Movie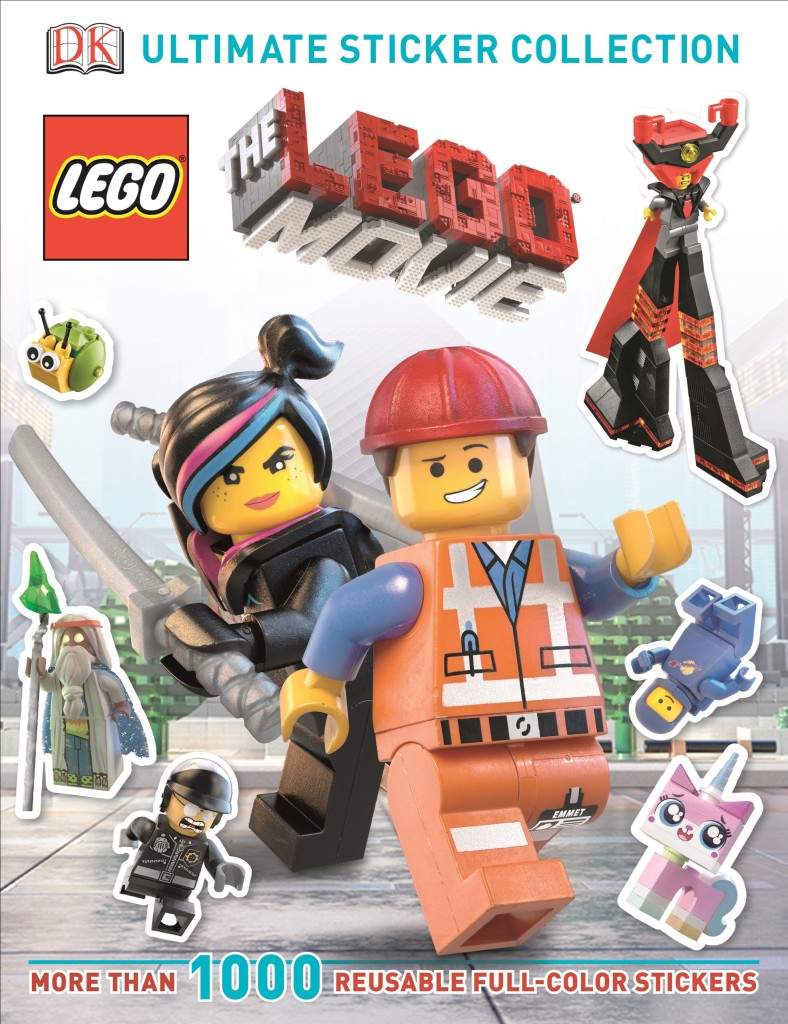 The Lego Movie Cotton Rich 3 Piece Sheet Set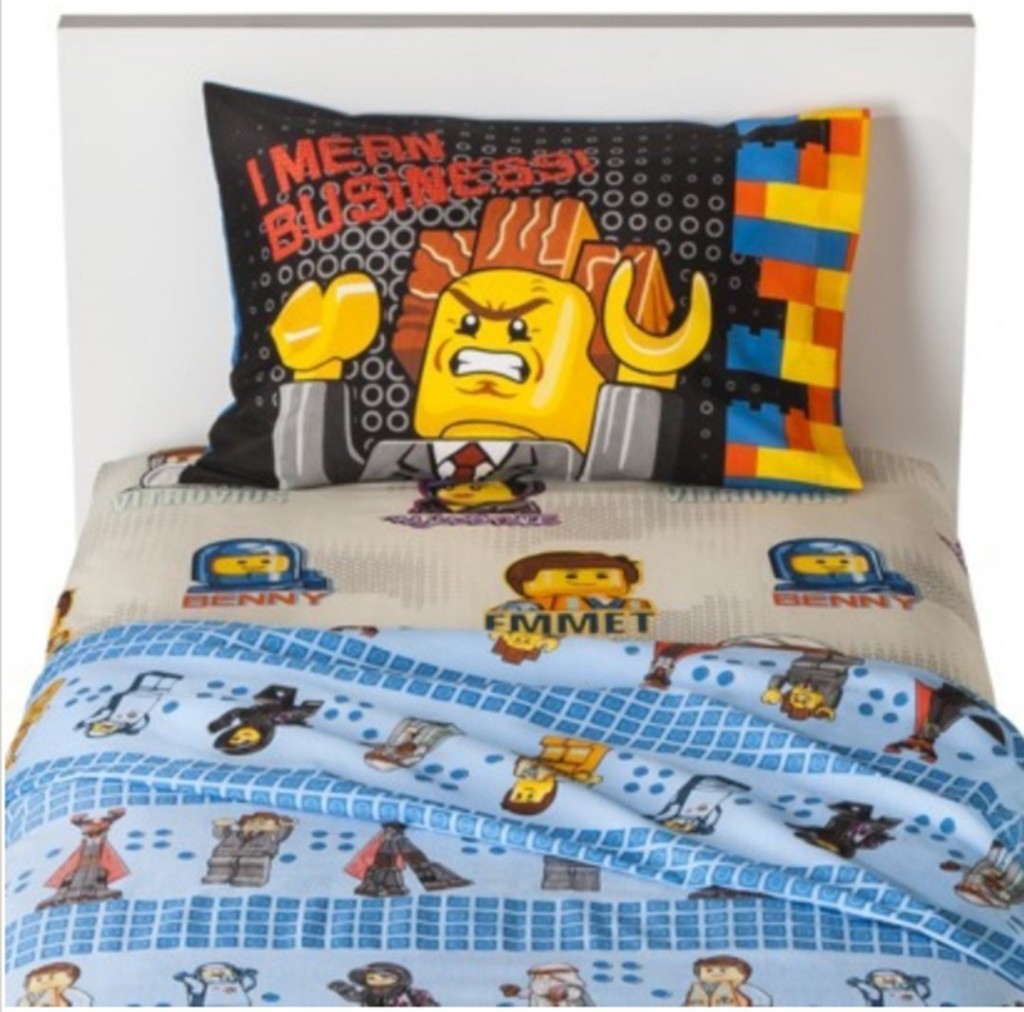 The Lego Movie Metalbeard's Sea Cow Pirate Ship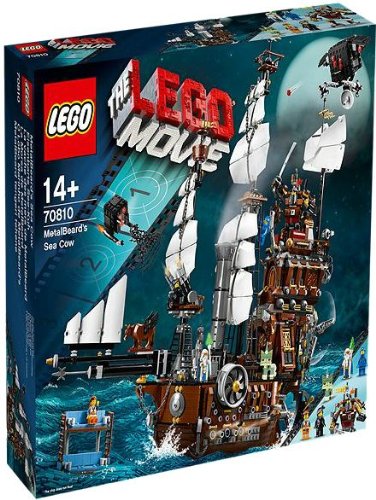 Lego Kids' 9009976 "Emmet" Mini-Figure Link Watch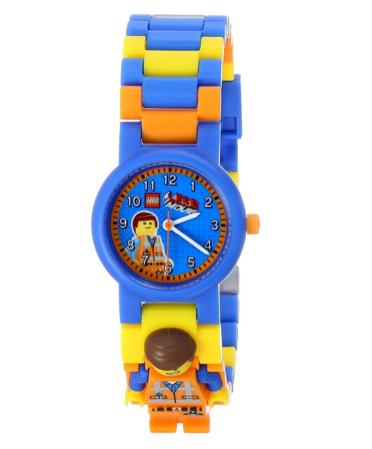 The LEGO Movie Collectible Minifigures: Complete Set of 16 Figures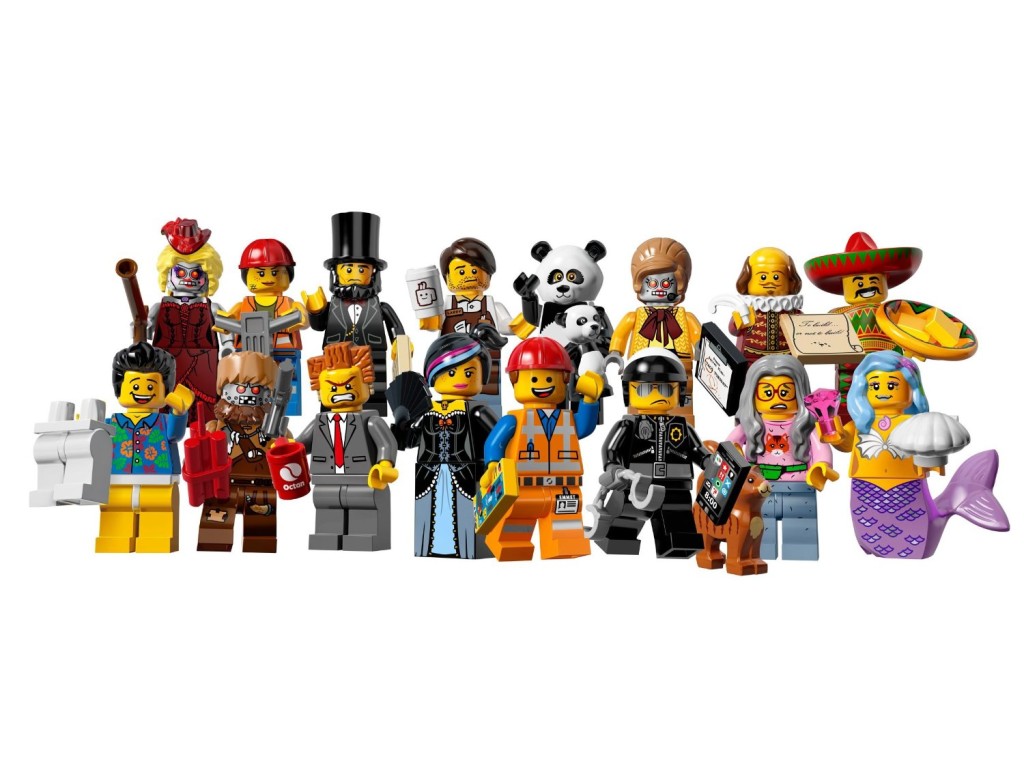 The LEGO Movie Videogame – Xbox 360 Standard Edition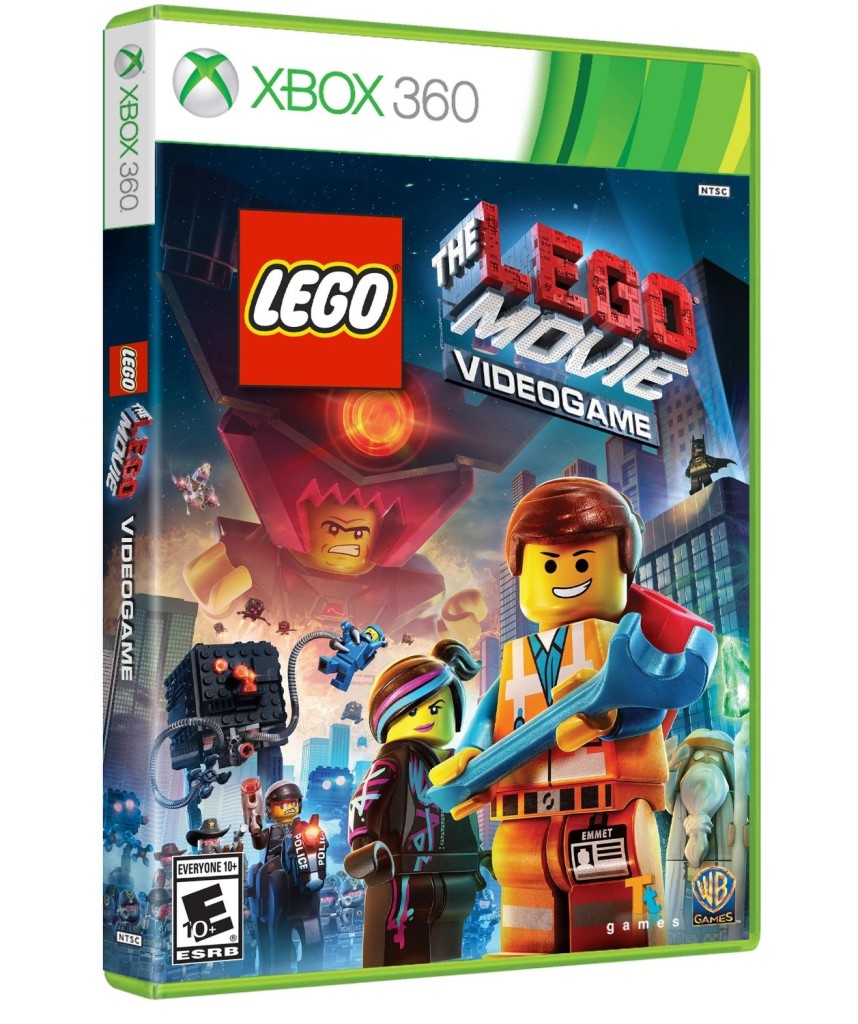 If you are looking for more party idea inspirations, check out my other articles.