What is your favorite activity during summer? If you are anything like me and my kids it's – going to the beach! Yes! We do it as often as the weather permits. We do tons of fun activities on the beach and one of them of course collecting sea shells. This past summer was exceptionally generous on sea shells. We collected so many! That of course meant many interesting summer projects, crafts and DIYs. The one I'm talking about today is painting on sea shells.
You can of course use any media you like from crayons and colored pencils to paint. We used acrylic paints. Yes, my kids raided my beautiful stash of acrylics and paint brushes. I like to paint sometimes, so i always have a stash of paints, brushes and canvases.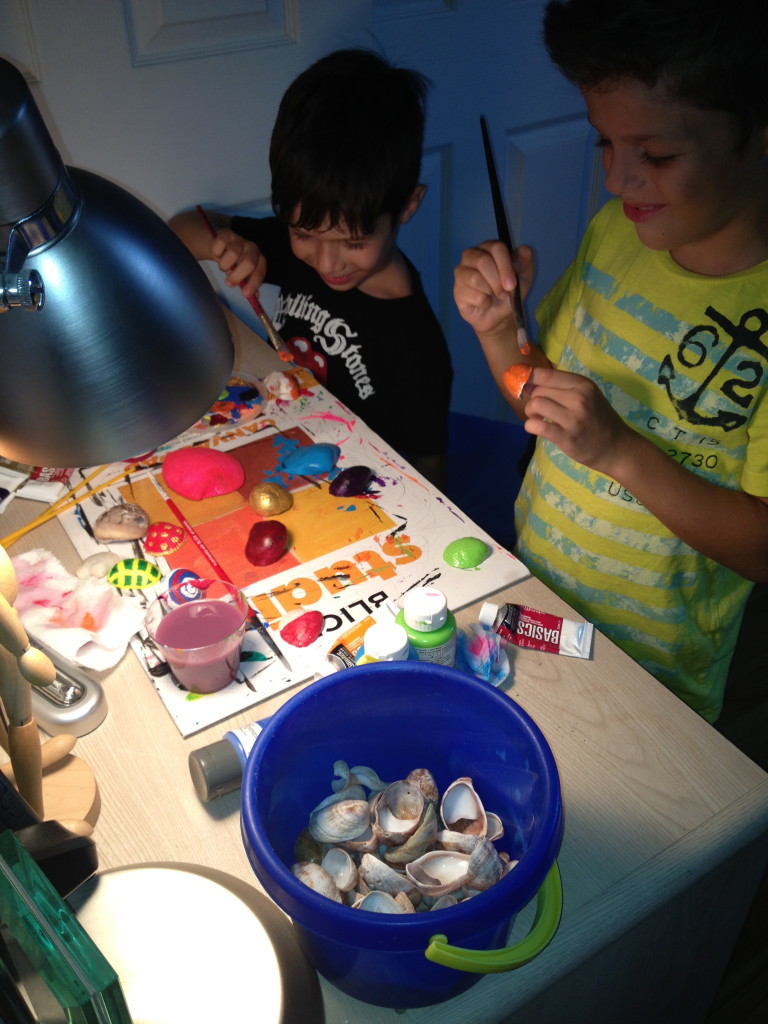 We had different sizes of sea shells from huge to the tiny baby shells. It took us few days to finish the ones we picked out. My 5 year old was a bit messy and kept asking me for help. But my older one did a great job. We even painted a few "Turbo" (inspired by the cartoon "Turbo") shells. We still have plenty left and hopefully will get out hands on them some time soon (before the new beach season starts and we can collect new ones :))
Here's our collection of the painted sea shells that now stand on my table in a clear square vase. Do you have any sea shells craft?