Planning a weekend with kids can be fun and stressful at the same time. If you are looking for some great activities to do with kids inside the house, here's a list of 10 activities you can do. Have fun and enjoy your weekend!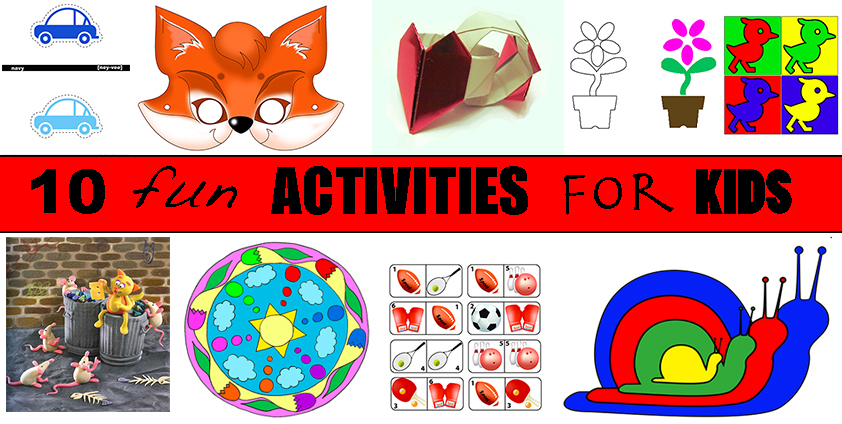 1. Print out these Fun Learning With Flash Color Cards and learn colors with your toddler
2. These sport theme Printable Dominos will come handy for a night of playing dominos with the whole family.
3. Your little one can enjoy these colorful Paper Appliques For Kids.

4. You are just starting to introduce puzzles to your little one, this Simple Puzzle for Tots is a great way to start.
5. If your kids love playdough the way mine does, you will have fun with these easy instructions on How To Make Playdough Animals – Kitty
6. Are you playing dress up this weekend or getting ready for a party? These Printable Colorful Carnival Masks is a sure way to brighten up a day.
7. Love is always around us. Share your with your closest people with these easy to make Origami – Ring with A Heart.
8. These Mandalas For Kids is a fun and easy activity for kids all ages. Print out and watch your kids color away!
9. Simple Coloring Pages For Toddlers are free printables for you and your tots.
10. If potty training is the most important 'activity' on your agenda this weekend, read this article I wrote Potty Training. It will teach you how to become diapers free over the weekend.
Follow me to find more super fun and easy activities for kids!